Our Staff
Claire Cumpstey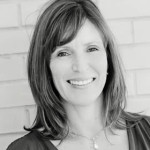 Claire Cumpstey came to Montessori early in her career. After starting out in business administration and gaining experience in engineering and law firms in London, England and South Africa, Claire felt drawn to teaching and completed her Montessori training at the London Montessori Centre in England. As a young mother she opened her own Montessori school in South Africa where she taught a class of 15 students and developed her teaching skills.
After emigrating to Canada with her family, Claire settled in Oakville where she spent five years teaching and administering at a private Montessori school. She formed strong relationships with her colleagues, one of which was Caley Ruzzier. Caley and Claire remained friends and vowed to open their own Montessori school one day.
Most recently, Claire has been administering a private not-for-profit school where her blend of business skills and connection with students is highlighted. Having raised two children of her own Claire has now partnered with Caley to realize their dream of providing a quality Montessori education for children in Milton. With her vast business and teaching experience, Claire brings warmth, compassion, humour and knowledge to her students and their families.  In her free time she runs to stay active, signing up for 10K charity runs and has recently taken up surfing with her partner.
Caley Ruzzier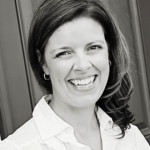 Caley Ruzzier has had a career in Montessori education spanning over twelve years. She began her teaching career at a private school in Oakville were she was a valuable teacher in both the Casa and elementary classrooms. Caley took an active role in the school environment and worked there until the birth of her third child. Caley has always had the vision of opening her own Montessori School and when she met Claire in 2000 she knew she met someone who shared her passion for education. Caley looks forward to bringing her experience and expertise to Stirling Montessori Academy in Milton.
Caley earned a Bachelor's degree in Sociology from the University Of Windsor Ontario and a Primary and Elementary Montessori Education diploma awarded by Toronto Montessori Institute (T.M.I). Caley has participated in many professional development courses and workshops including, 6 + 1 Writing Traits, Jolly Phonics, Gifted Learners and Diversity training to name just a few.
Caley attended high school in Milton and currently lives here with her husband and three children. She has experienced firsthand the challenges associated with the rapid growth of this town and the desperate need that exists to provide Miltonians with a school that offers an exceptional early education program. It is after struggling to find quality programming for her own children that inspired her to realize her dreams to open a school that provides an authentic Montessori education.